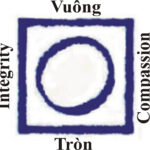 Vietnamese Resettlement Association (VRA) – HỘI NGƯỜI VIỆT
6131 Willston Dr. Room #6
Falls Church, VA 22044
Tel.    703-532-3716
Fax:   703-532-3525
The Vietnamese Resettlement Association (VRA) is a nonprofit organization located in Falls Church, Northern Virginia. Since 1989, we have assisted ethnically diverse low income refugees and other residents with limited English to adapt and improve their health and welfare.
The VRA provides a wide variety of health, housing and social services in a linguistically and culturally appropriate manner. Clients are given personal and confidential assistance tailored to their specific needs. We provide many direct services and work closely with many government agencies and organizations to bring our clients the help they require.
The VRA has received financial support for many years from the Virginia Department of Health, Fairfax County, Avon Foundation and many private sources.
The VRA staff is fluent in six languages and together has many decades of experience assisting low income clients. We also are fortunate to have exceptionally strong volunteer support.